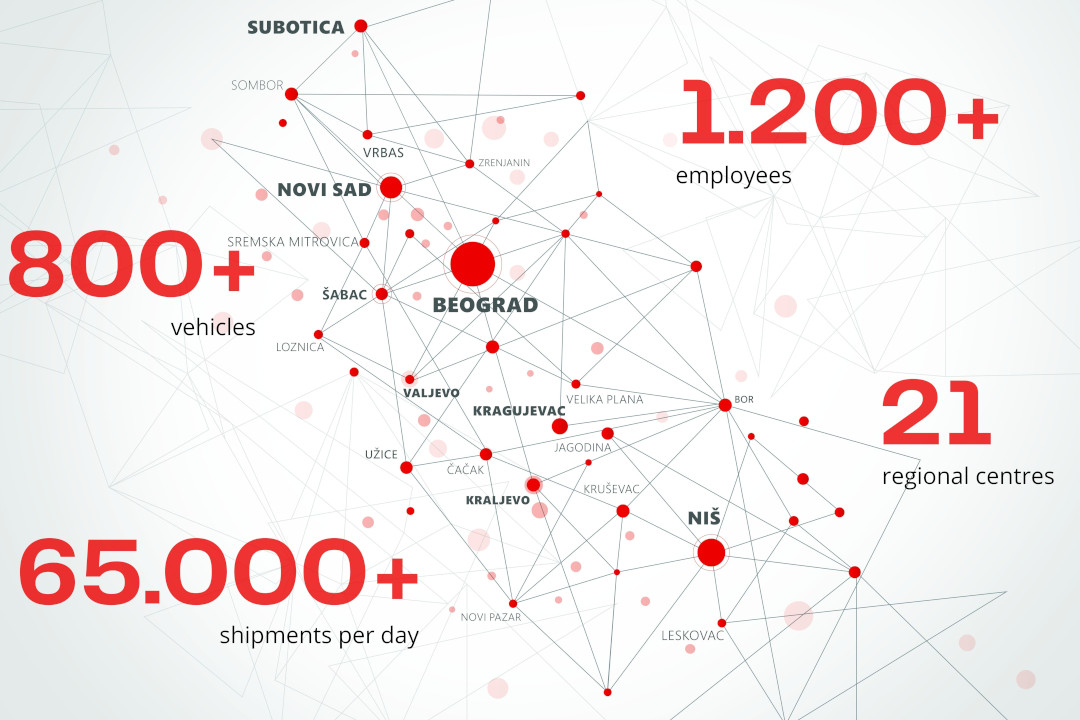 Quickly. Punctually. Reliably.
"D Express" company is an express courier service that performs a courier delivery of parcels. The working team consists of 1,200 mostly young people, who are experts in various fields.

A well-organized network of distribution centres located in 21 cities in Serbia enables us to deliver over 65,000 parcels per day to addresses all around Serbia.
The service quality and the shipment safety always come first. Our fleet is comprised of 800 transport vehicles that provide fast and efficient parcel delivery. We have enabled electronic tracking and recording of the entire delivery process, in real time, using a centralized software and a PDA device that every courier has on their disposal, because we care about our users.